Know Your Right to Compensation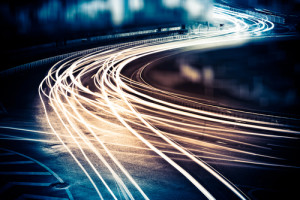 Besides physical injuries and property damage, another dreaded effect of car accidents is trauma. And oftentimes, more than the bodily harm, it is the mental suffering that the victim needs to deal with longer and more painfully.
If you or someone you know is a victim of any type of car accident, it may be that the tragic event you or that person has undergone is the fault of someone else (assuming that both of you have observed all the rules on safe driving). There are many different reasons why car accidents happen; it could be someone over-speeding or driving recklessly, defects on your vehicle or on the road, failed brakes or tire blowouts, are just a few of these reasons. Regardless of the cause of the car accident you can be involved in, you can always depend on a car accident lawyer to help you get the compensation you deserve, so long as your case merits it. His/ her training on the laws concerning car accidents and personal injuries (any injury that is acquired due to someone else's recklessness, carelessness or negligence), as well as his / her familiarity and expertise in legal proceedings, courtroom tactics and out-of-court negotiations are all to your advantage as you fight for your right to a claim.
A car accident lawyer is ready to defend you in many other motor vehicle accident issues, including:
– Pedestrian Accidents
– Accidents involving a Motorcycle, a Truck or an 18 Wheeler
– Accidents due to Auto Defects or Road Defects
– Rollover Accidents
– Accidents due to Speeding or Reckless Driving
– Drunk-driving Accidents
Since the injuries obtained in car accidents, or any vehicular accident, require medical treatment the law allows the victim to receive compensation from liable parties. The amount of compensation depends on the seriousness of the injury for, though some injuries may only be minor and temporary, some are serious and permanent, taking away from the victim the capability to work and earn a living.
Save yourself and your family from so much stress due to surmounting medical costs and losses (such as loss of income). Talk to a car accident lawyer; the sooner you do the less worry and faster recovery for you.